[Disclosure: This page may contain affiliate link(s). This means if you shop using our affiliate links, we will receive a small amount of affiliate commission at no extra cost to you. Sometimes you may actually save more for shopping with our affiliate links.]
I am not sure if you know about this grand event or, not.
No matter what, I am super excited to announce that WordCamp Kolkata 2019 is going to be held on 3rd March, 2019 (Sunday) at Biswa Bangla Convention Centre, Kolkata, West Bengal, India.
If you are reading the word "WordCamp" for the first time, or, if you have zero to little knowledge about the WordCamps, then this post is for you.
In this post, I am going to share everything you need to know about WordCamp Kolkata 2019.
So, let's get started:
What is WordCamp: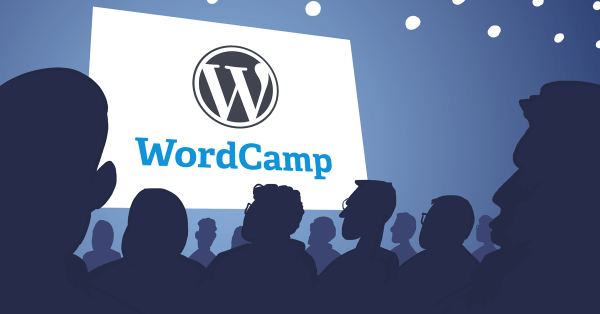 According to WordCamp Central (the Official WordCamp Authority),
WordCamp is a conference that focuses on everything WordPress.
WordCamps are attended by people ranging from blogging newbies to professional WordPress developers and consultants, and usually combine scheduled programming with unconference sessions and other activities.
Generally, WordCamps include sessions on how to use WordPress more effectively, beginning plugin and theme development, advanced techniques, security, etc.
To get an idea of the types of sessions typically seen at WordCamps, check out the WordCamp channel at WordPress.tv.
About WordCamp Kolkata 2019: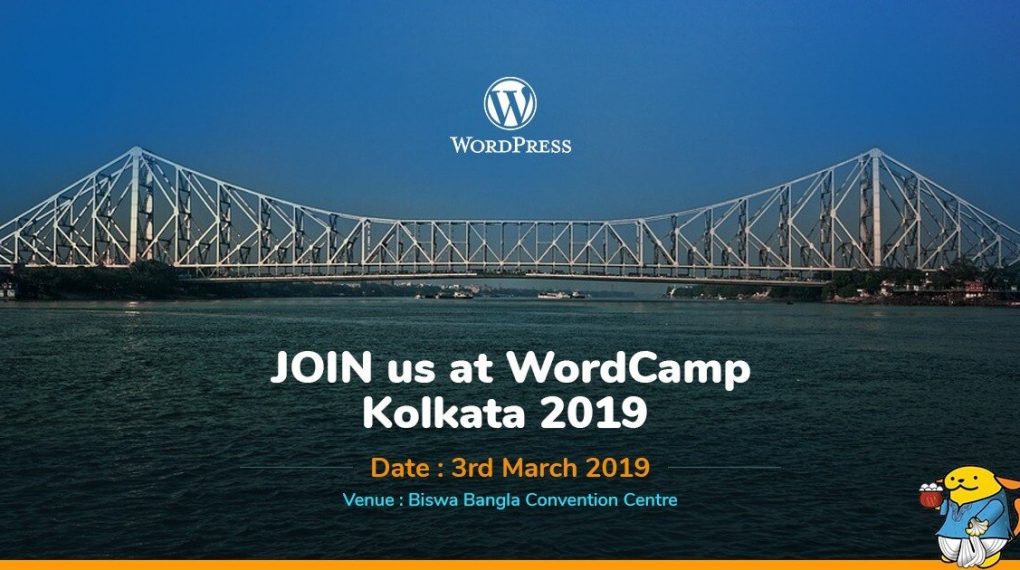 WordCamp Kolkata 2019 (#WCKolkata) is going to be the first ever Annual WordPress Conference in the city organized by Kolkata WordPress Community at Biswa Bangla Convension Center, on 3rd March, 2019 (Sunday).
This is the first WordCamp chapter of Kolkata community contributing to the global series of WordCamps.
WordCamp Kolkata is one among many WordCamps that happen around the globe every year, And WC Kolkata 2019 is the first ever WordCamp of Eastern India.
Some highlights of the WordCamp Kolkata 2019 include:
A full day Workshop and sessions by a variety of speakers including some eminent faces of WordPress Contributors Community for developers, freelancers, marketers.
Sessions for people who never used WordPress or who want to improve and grow.
Great networking opportunities to talk with experts, sponsors and the organizing team.
Even if you don't use WordPress we have talks on general web technologies, SEO, Content Creation, Social Media and more.
A Happiness Bar staffed by knowledgeable WordPress users to answer web related questions.
Of course the ecstasy of the city of joy and the bong delicacies.
We have other interesting sessions and panel discussions for all the Wonder Women who WordPress as well as the girls in technology.
Plus much more.
Why Attend WordCamp Kolkata 2019: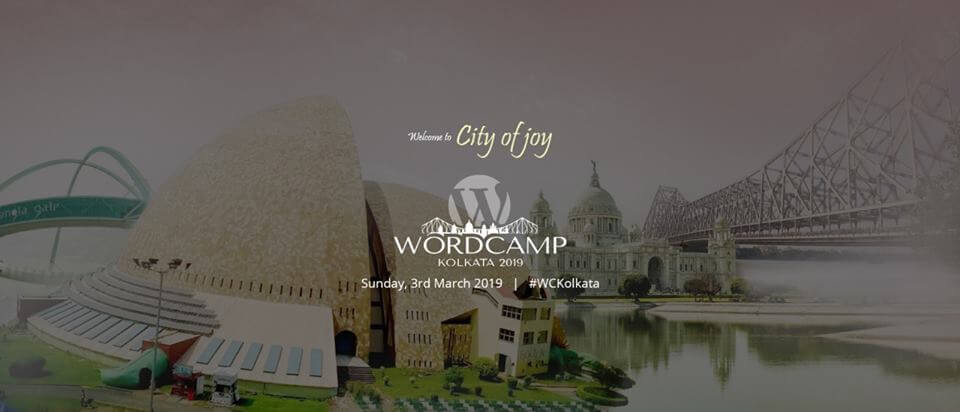 There are literally endless reasons for you to attend this BIG event.
Or, I can say,
I have mentioned a few reasons to attend WordCamp Kolkata 2019 below:
1. Lessons – You'll Learn a Lot:
WordCamps are generally great places to learn some outstanding lessons from the industry leaders in a friendly way.
And I am sure WordCamp Kolkata 2019 will follow the same tradition.
You will be able to learn multiple topics like SEO, WordPress Hacks, Digital Marketing and lots more directly from some of the great industry leaders during the event.
2. Connections – You'll Network a Lot:
In addition to learning some eye-opening and inspiring WordPress related things, you will also be able to start making new connections with the awesome like minded people during the event.
WordCamps are filled with awesome people – ready to respect everyone, regardless everything.
I strongly recommend you to attend WordCamp Kolkata 2019 without even a second thought.
3. Jobs – You might Get Your Next Client:
Yes. You read it right.
Chances are high that you might get your next client from this event.
Many WordCamp Kolkata 2019 attendees will be looking for someone to hire for getting their next WordPress related projects done.
So if you are a WordPress Professional or, just want to make some extra cash with WordPress, then you MUST attend this WordCamp Kolkata 2019 on 3rd March, 2019 (Sunday).
You should Book Your Spot Now as there are limited seats only.
4. Inspiration – You'll be Inspired a Lot:
As I mentioned earlier, WordCamps are full of awesome people with outstanding in-depth domain knowledge.
Like the other WordCamps, you will get lots of motivational insights from the WordPress Community during the various sessions of WordCamp Kolkata 2019.
In addition to that, as an attendee, you will also be getting lots of gifts from the organizers.
You can read my WordCamp Delhi 2017 Experience for details.
5. Community – You'll Feel the WordPress Community Power:
WordCamps are great for making you aware of the WordPress Community Power.
This will be really helpful throughout your entire journey with WordPress.
For example, WordPress Community will never let you feel alone again.
As a community member, you can get direct help from other experts for free during (and sometimes after) the event.
As you can already sense, this list is practically endless.
Now let's move to the next point.
What to Expect from WordCamp Kolkata 2019:

WordCamp Kolkata 2019 is going to be an amazing day-long event on 3rd March, 2019 (Sunday) at Biswa Bangla Convention Centre (BBCC), Kolkata, West Bengal, India.
And you should treat this event as an Once in a Lifetime Opportunity.
Especially, if you are about the attend a WordCamp for the first time.
Below are the few things you can expect from the WordCamp Kolkata 2019:
WordPress Tips and Tricks
Truly Open-to-All Culture.
Collaboration Opportunities.
Selfies with WordPress Masters.
Purely Non-Profit Event.
Lots of Tiny Gifts.
Tasty Foods.
Awesome Volunteers.
Fun, Fun and Fun.
Apart from that, you can expect a lot from WordCamp Kolkata 2019.
Book Your Seat Before All Seats Are Sold Out:
So far, I have shared everything you need to know about WordCamp Kolkata 2019.
However, you must attend WordCamp Kolkata 2019 to experience it yourself.
I am sure, once you attend even a single WordCamp like this one, you will never want to miss the next one.
So I strongly encourage you to go ahead and buy your ticket right now.
Following are some important information about the event:
Venue: Biswa Bangla Convention Centre. DG Block, Action Area I, New Town, Kolkata 700156. West Bengal, India.
Date: 3rd March, 2019 (Sunday).
Early-Bird Tickets: Rs.350 (Sold Out)
Regular Tickets: Rs.600 (Sold Out)
Please Note: Tickets bought after 10th February, 2019, may not have T-Shirt in the Swag Bag. So, please hurry up!
And if you are attending WordCamp Kolkata 2019, please Tweet about the event with the Official Hashtag #WCKolkata.
Visit WordCamp Kolkata 2019 Official Website for more information.
Recommended Reading:
Conclusion:
In this post, I have shared everything you need to know about WordCamp Kolkata 2019.
In addition to that, I have also shared Direct Links to WordCamp Kolkata Tickets.
Do not miss a chance to attend WordCamp Kolkata with so many amazing people.
Go ahead and book your tickets as soon as possible to ensure you can come.
Share this post with your beloved once who might be interested to Join 1st Ever WordCamp in Eastern India.
You can use WordCamp Kolkata Official Hashtag #WCKolkata in your social media posts related to WordCamp Kolkata 2019.
And finally, if you have any questions regarding this event, please feel free to ask in the comment section below.
So, when you are going to buy your ticket?
The following two tabs change content below.
Subhabrata Kasyapi is the Founder of Ethical Blogging. He writes about Blogging, SEO and Advanced Content Marketing Strategies.
Latest posts by Subhabrata Kasyapi (see all)